Terry Nash
Cowboy Poet & Songwriter
Terry Nash has been a top five finalist for the last four years for the Western Music Association Male Cowboy Poet of the Year award. He was raised on a farm/ranch cow/calf operation on the High Plains of Colorado, near Idalia. In the late eighties, Terry drifted to a small ranch near Loma, Colorado, where he and his wife Kathy raise horses, hay and beef, and spend as much time on the mountain horseback as possible. Along with writing and reciting his original cowboy poems, Terry brings classic cowboy poetry to stages throughout the West, and has recently co-written a couple songs. Note: Don't ask him to sing!
Listen
Purchase Music
 Terry's latest CD "A Good Ride" was nominated by Western Music Association members for Cowboy Poetry CD of the Year, & Terry was nominated for Male Poet of the Year for 2018!
We're proud to announce, (but not surprised) that he WON both!
If you see Terry make sure you ask to hold them, he doesn't mind cleaning the fingerprints off, which we hear he does several times a day :O), we expect him to name them soon.
Terry Nash Day
On Monday, January 28, 2019, Terry Nash was honored at the Commissioners' Administrative Public Hearing for being an outstanding Road and Bridge Department employee as well as a decorated Cowboy Poet. During his 14 years of service to the citizens of Mesa County, Terry Nash demonstrated extraordinary commitment, and dedication beginning as a temporary employee and retiring as an equipment operator for the Appleton District. As an artist, Terry Nash was named 2018 Male Poet of the Year by the International Western Music Association (IWMA). Nash's CD "A Good Ride" was also named Cowboy Poetry CD of the Year. Awards were held November 10 at the International Western Music Association's 2018 Awards of Excellence in Albuquerque, New Mexico. Congratulations, Terry!…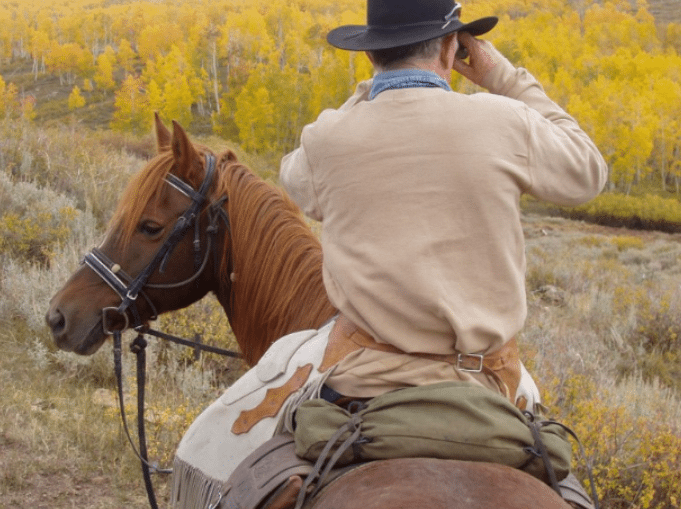 Western Slope Cowboy Gathering
Click on the right or left arrows to scroll through.
CDs of Poetry & Stories
"December Stragglers" is a new collection of Cowboy Stories and Poetry, released in January, 2013. If you already know Terry's work, you will again enjoy his handy-work as he winds the hills and trails with tales and music. If you're new to Terry's work, you're missing out as he's among the best.  December Stragglers is available directly through Terry, Amazon, CDBaby & iTunes. Give him a holler and pick up a copy…

Contact Us
Contact us for bookings, puchases, events, and more! Terry loves to hear from his fans, drop him a line…
Contact Terry Nash
Need more info? Give us a hollar!